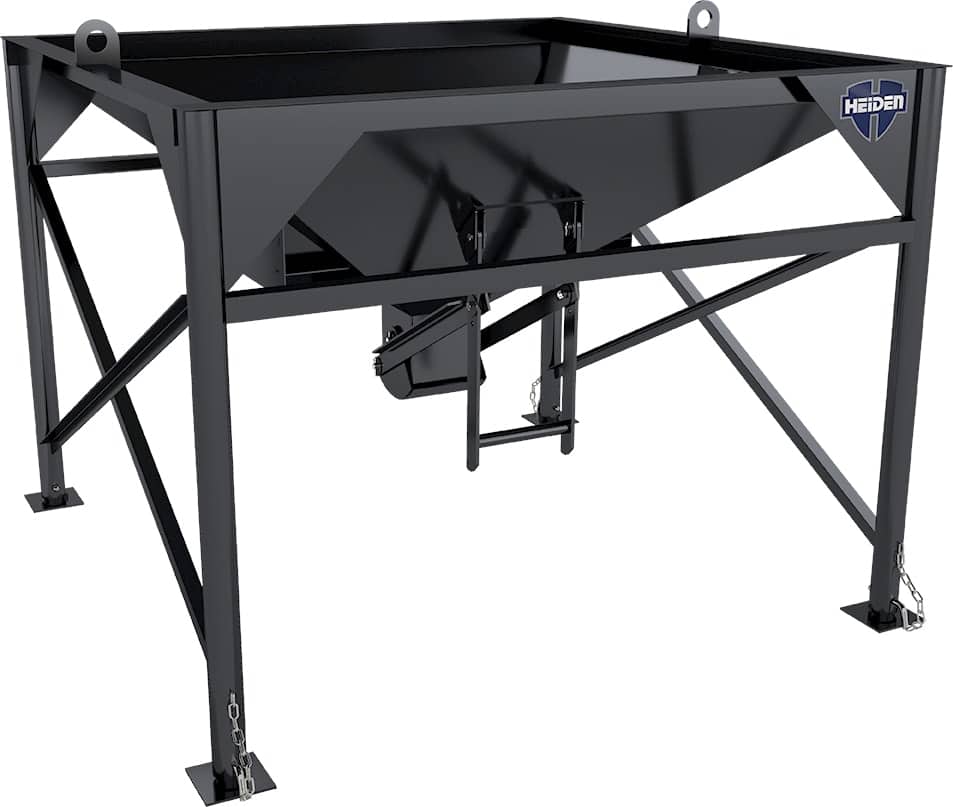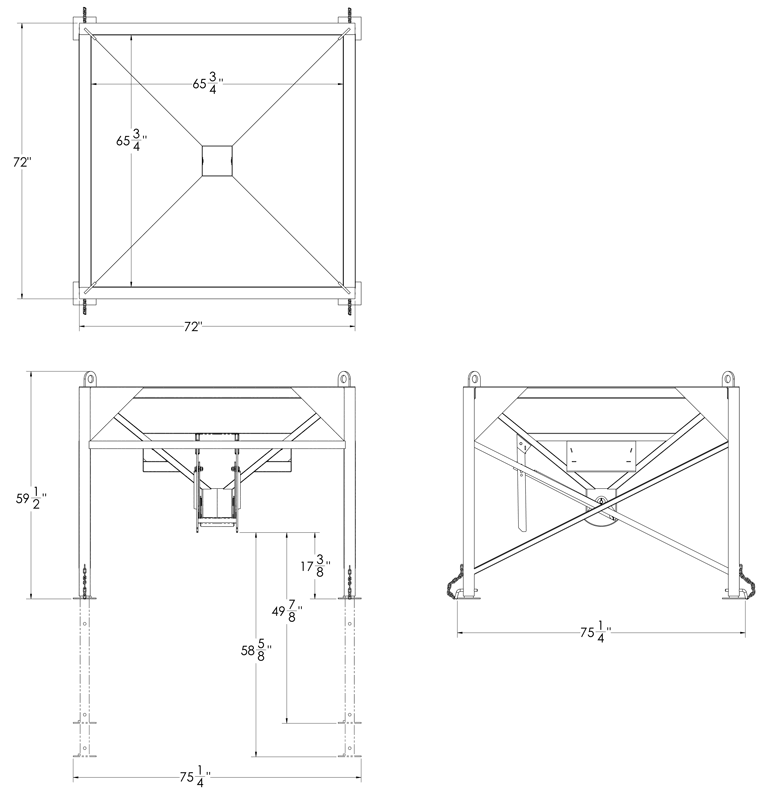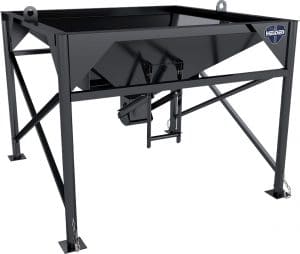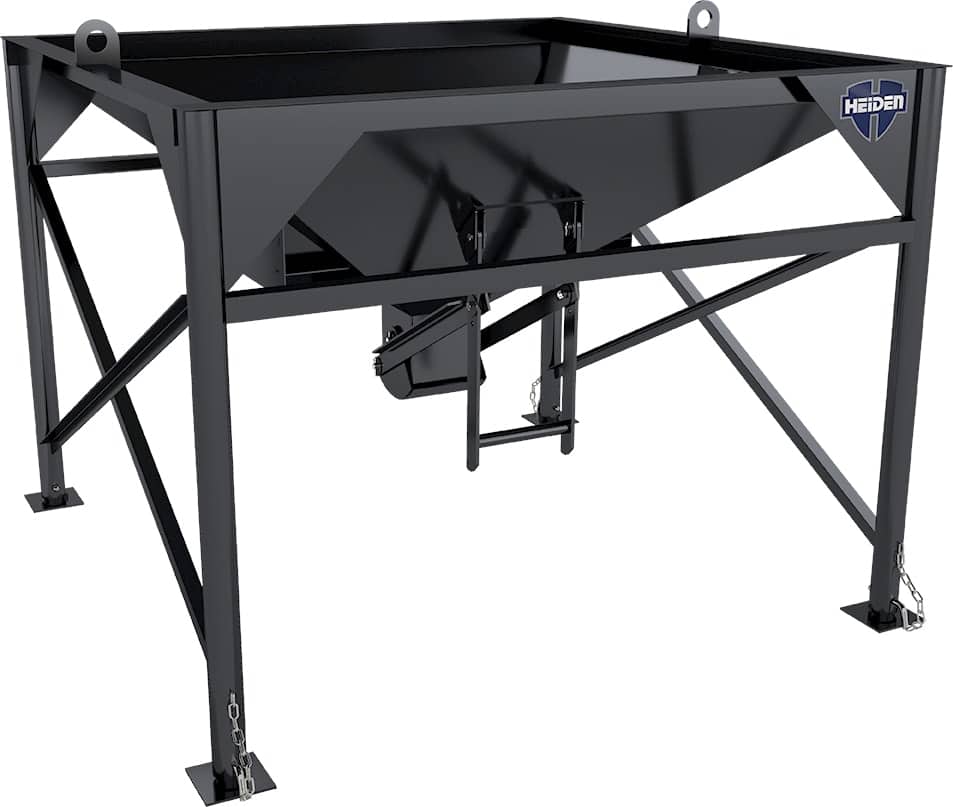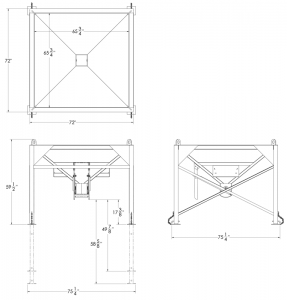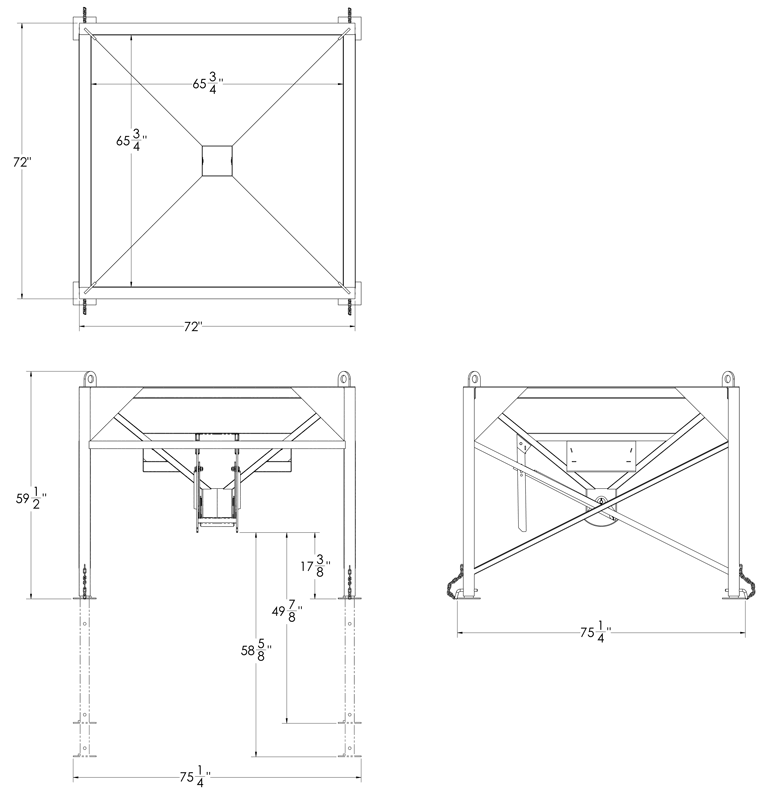 Heiden's manually controlled roof hopper features single handle operation and adjustable heights for better unloading.
1 1/2 cu. yd. capacity, adjustable legs to accommodate spreaders or wheel barrows
Single handle manual operation, "No-Choke" throat handles pea gravel to large stones
Each roof hopper is quality constructed, with durable heavy duty steel
1 1/2 yd. Rooftop loose material hopper, manually unloaded
Adjustable from 55″ to 96.5″
Specifications
|
General Description
Specifications
Application
Roof Hopper
Capacity
1 1/2 cu. yd.
Weight
600 lb
Style
Manual
General Description

Proven design…industry preferred
Heavy steel construction…high quality, USA made
Low maintenance…reliable performance
Deep weld construction…backed by the Heiden quality guarantee
No choke throat on all hoppers…manual and hydraulic models available

Heiden Inc., reserves the right to change these specifications without notice and without incurring any obligation relating to such changes.