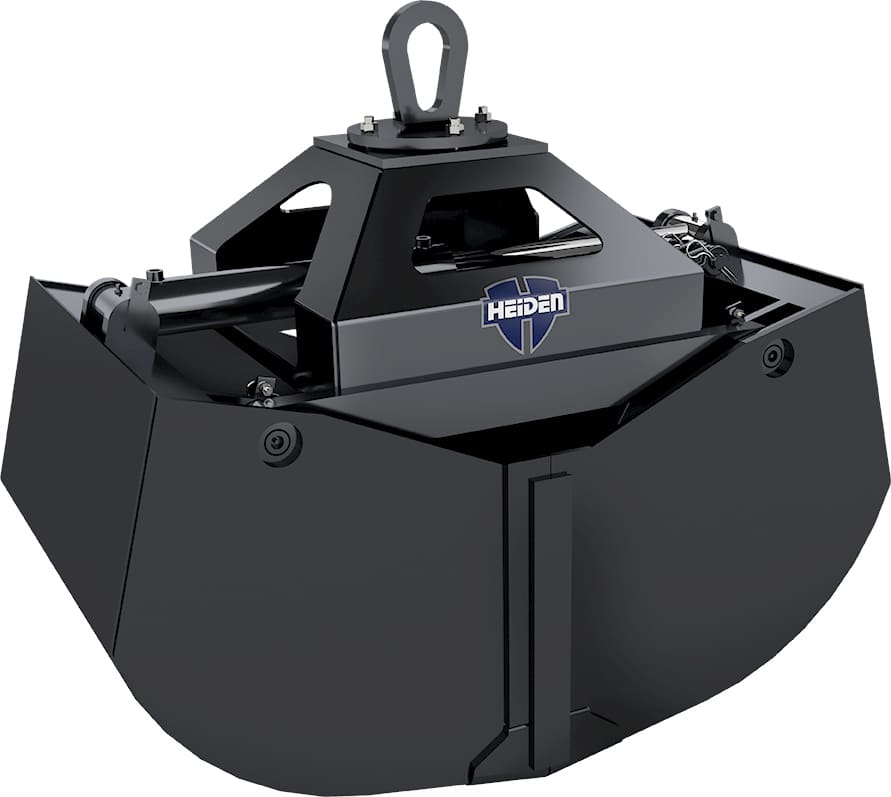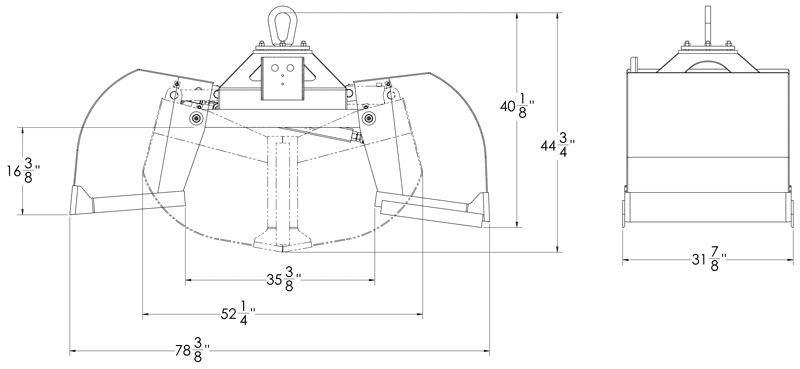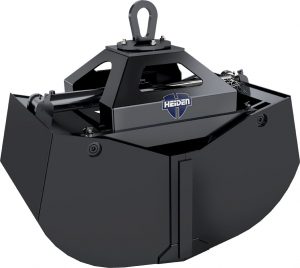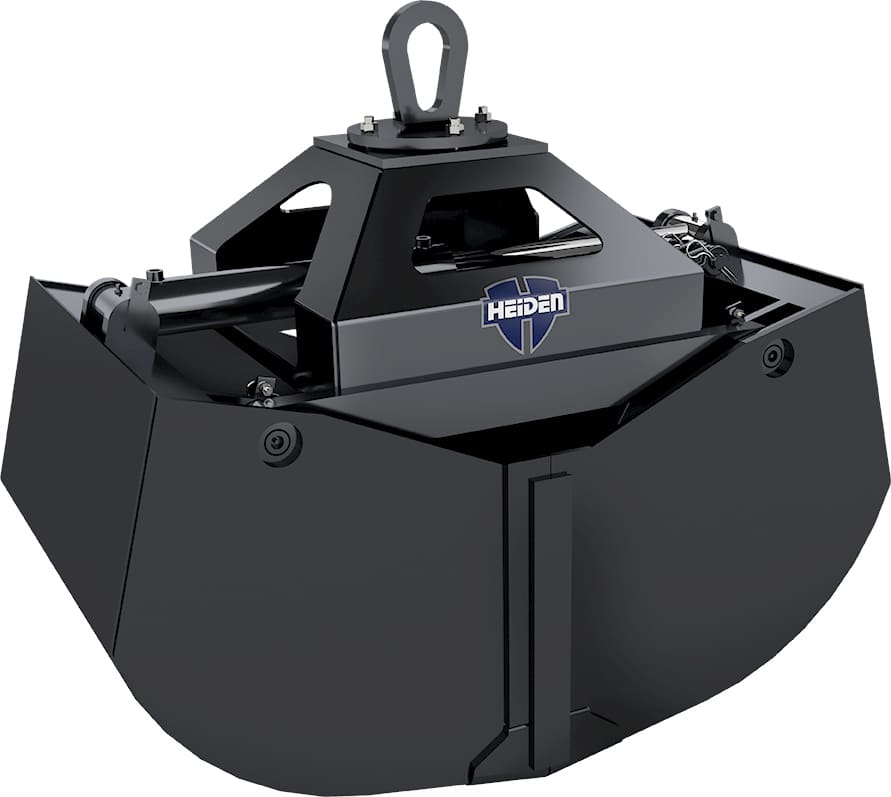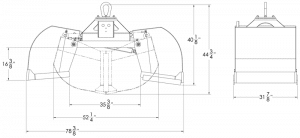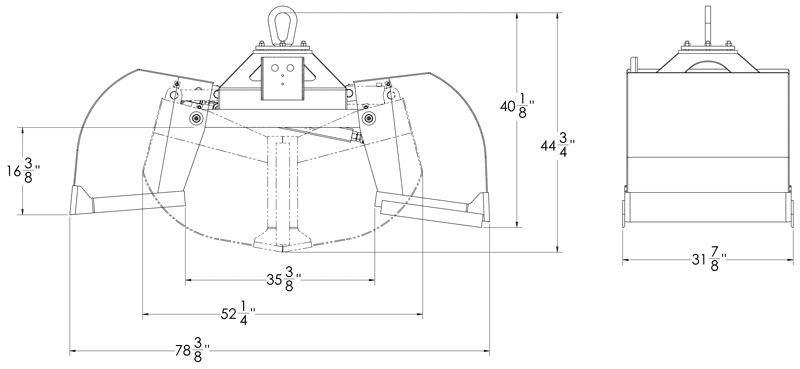 The right choice for all free flowing stock pile materials
Can be fitted with remote power pack to eliminate hose reel and hoses (2/3 yard only)
Suitable for roof ballast, wood chips, coal, fertilizer and other materials
Fixed hook mount standard, continuous rotation optional 1/2, 2/3 and 1 yard models standard
Can be fitted with digging teeth
Fast, effortless loading
Check valve standard
Made in USA
Horizontally mounted hydraulic cylinder(s); quick loading, check valve standard.
Specifications
|
Dimensions
|
Video
Specifications
Capacity
1/2 cu. yd.
Weight
615 lb
Options
5 Digging Teeth
Number of Hydraulic Cylinders
1
Dimensions
Digging Width
24"
Height Closed
44"
Bite Opening
78 1/4"